A bit late, but here's my photo's as promised.
I was looking for a beetle project, with the intentions of turning it into an eye-catching little baja. After a few ideas, i was inspired by it's colour, and so settled on a "General Lee" style baja. Here is it's journey so far .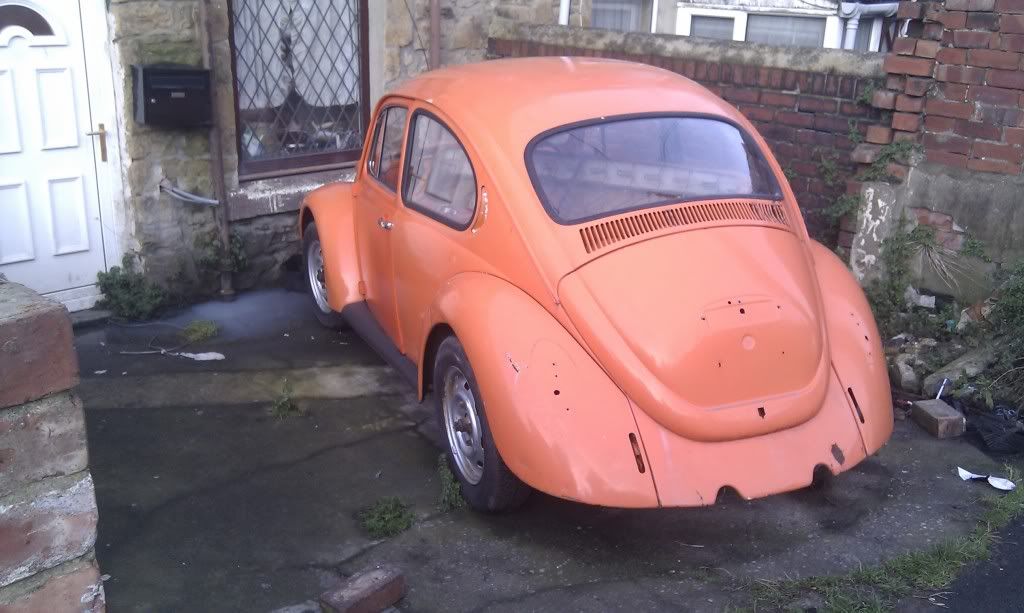 This is when we first found it.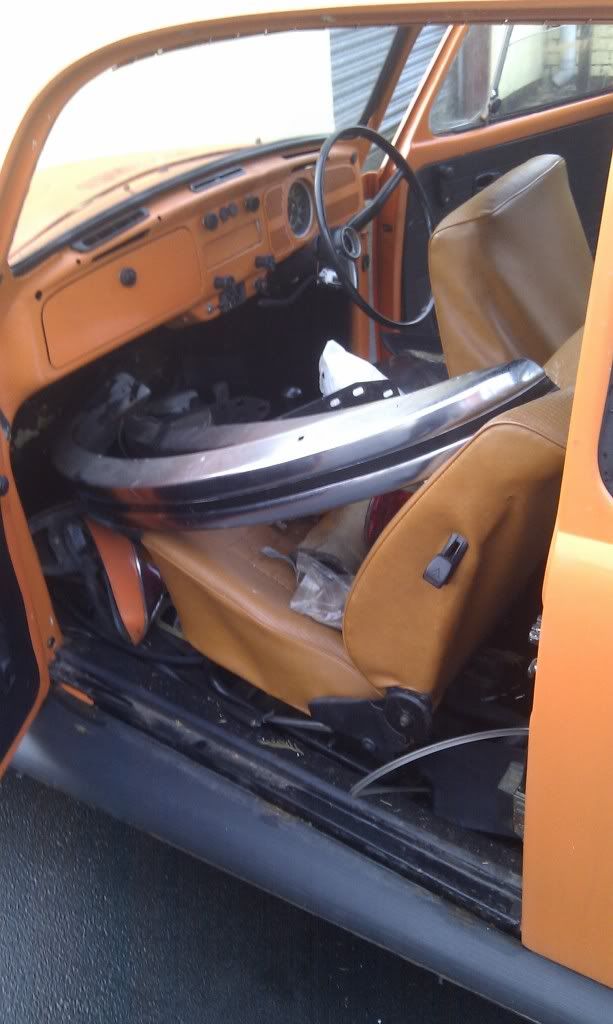 The bits that were missing from the outside, were all pushed inside.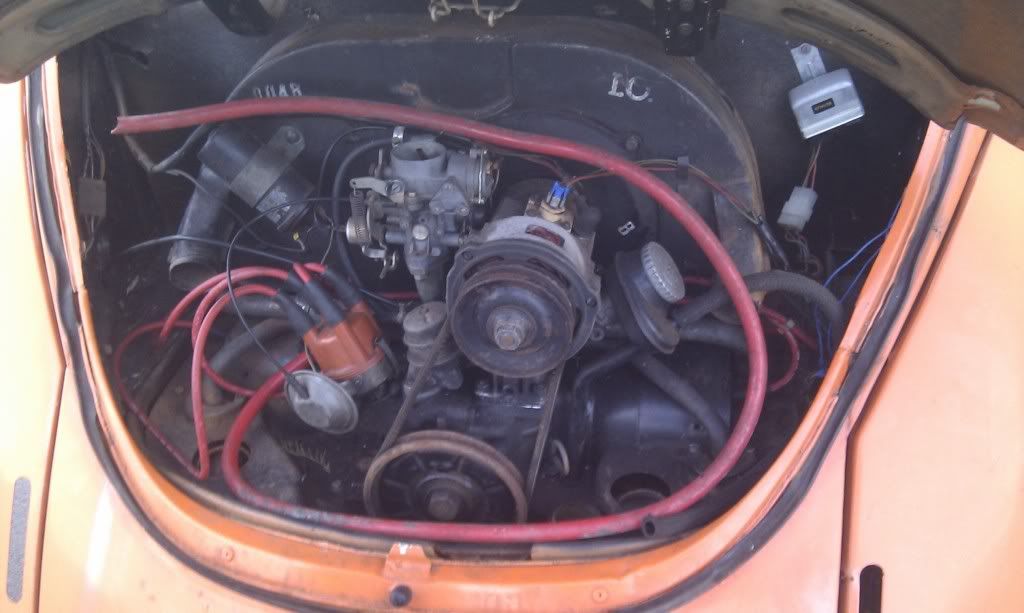 1200 engine, complete with alternator conversion. There is a little end float but should be ok.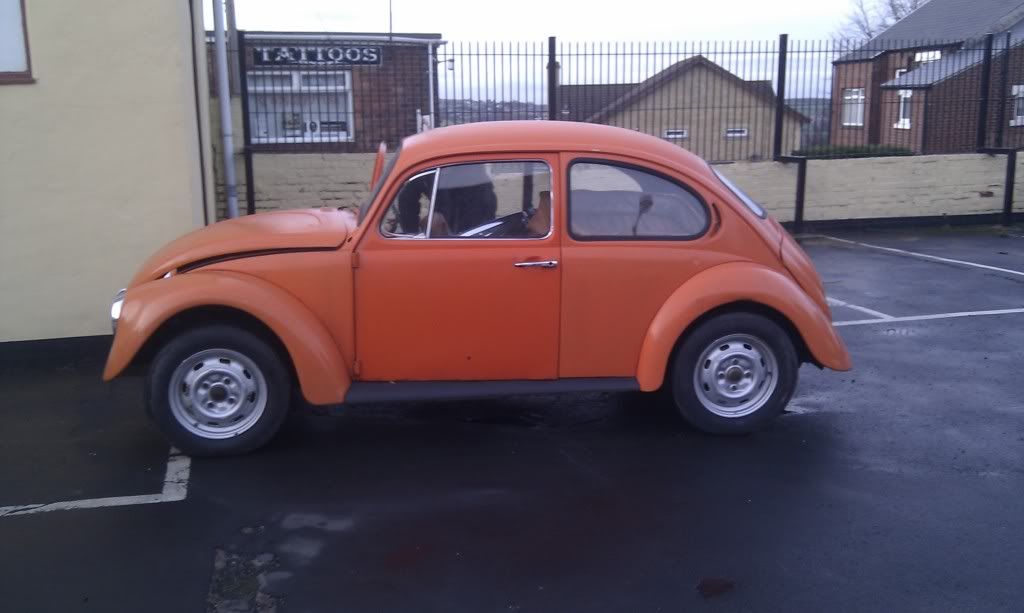 All in all not in bad shape.
Got Car back to work & started the strip down.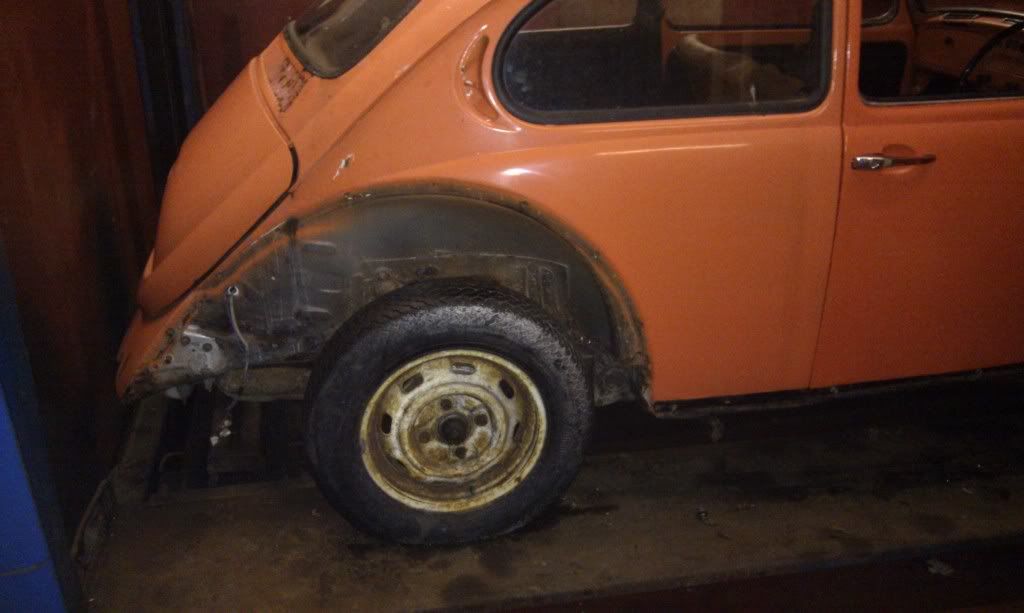 Rear wings removed.
The front wings removed.You can see the corrosion a little bit better now.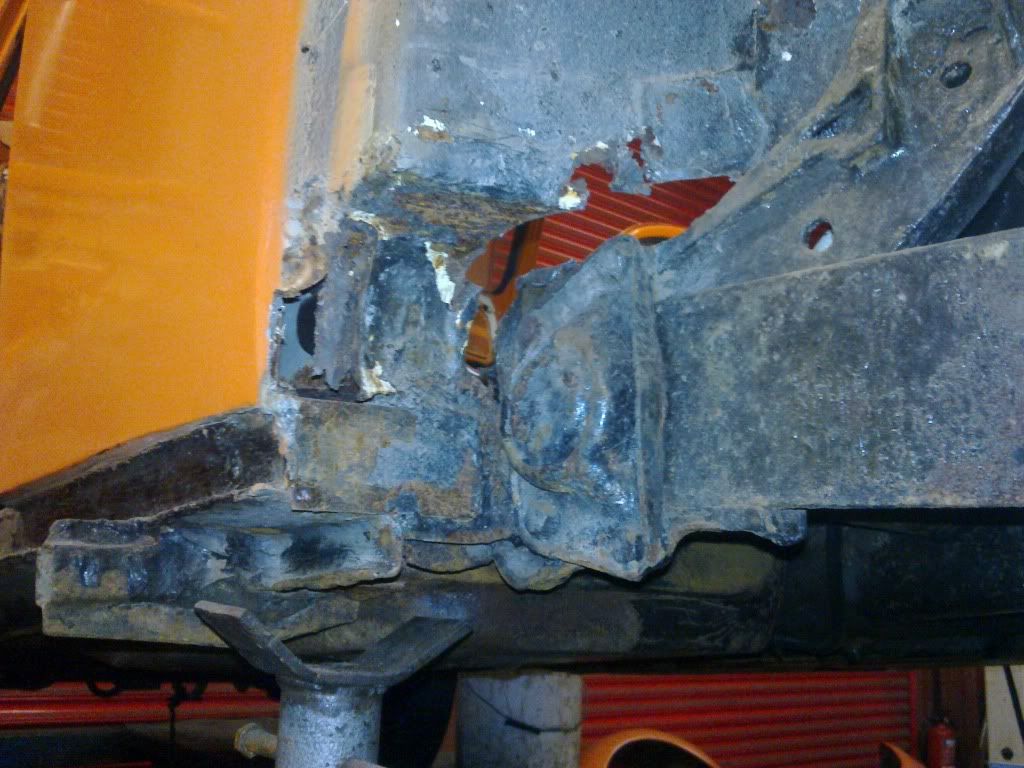 This shows the worst of the corrosion. Both sides are exactly the same.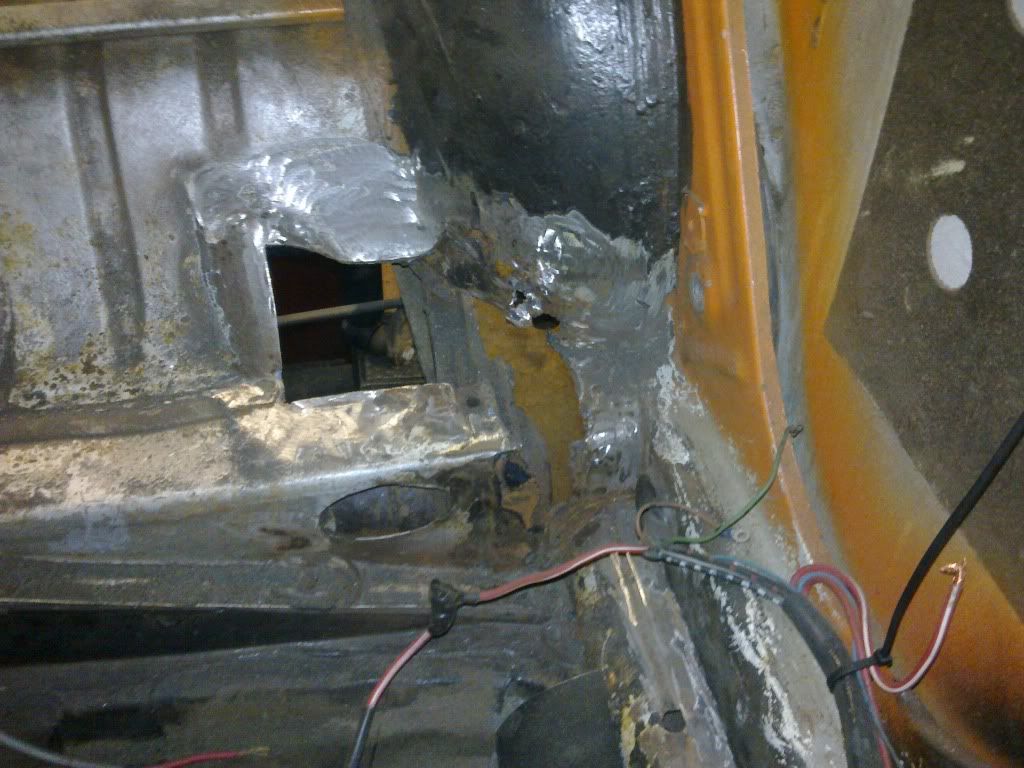 Cut out the bad bits back to some shiny metal.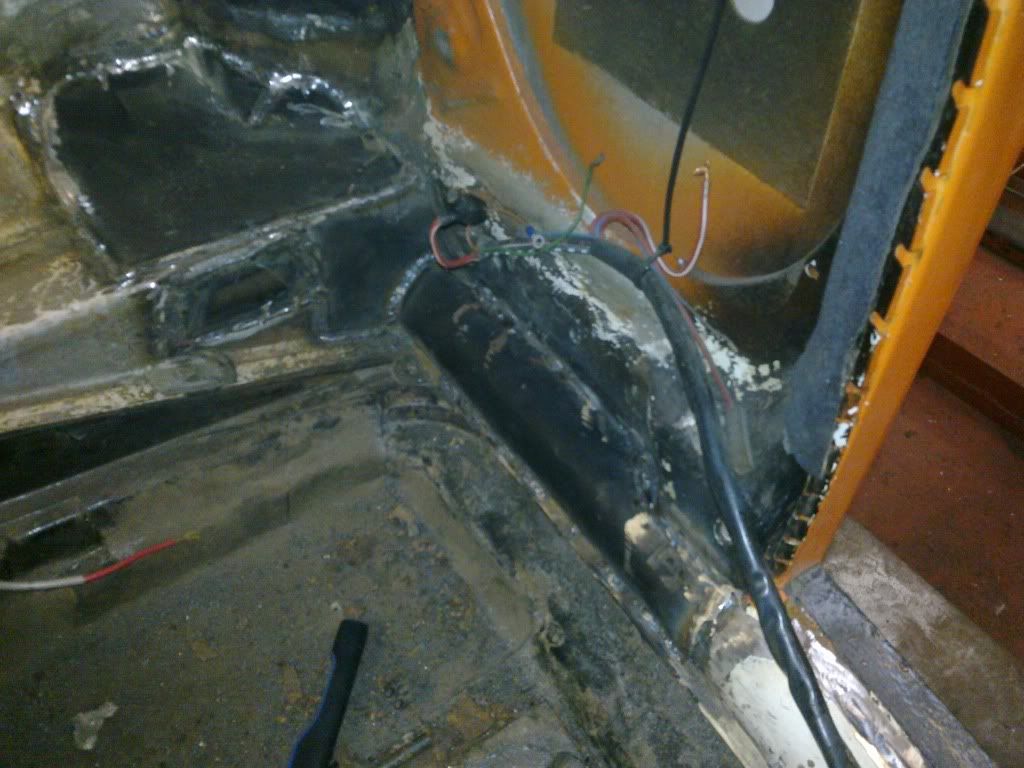 Set about welding in some strong patches & blanking off the heater pipe holes.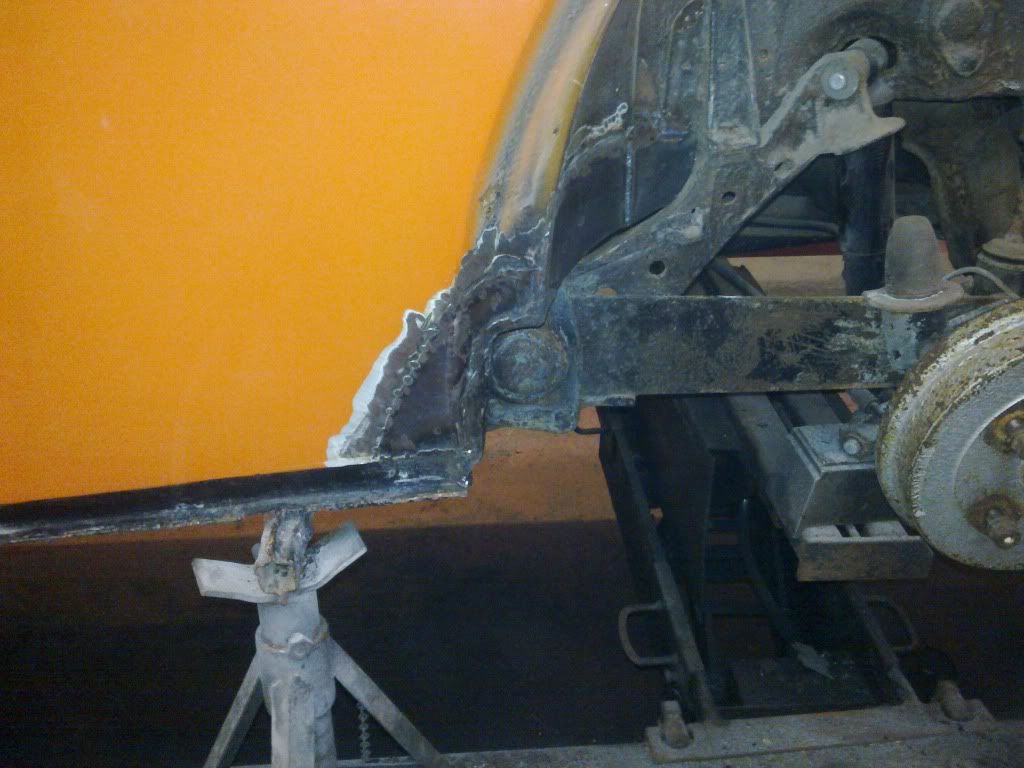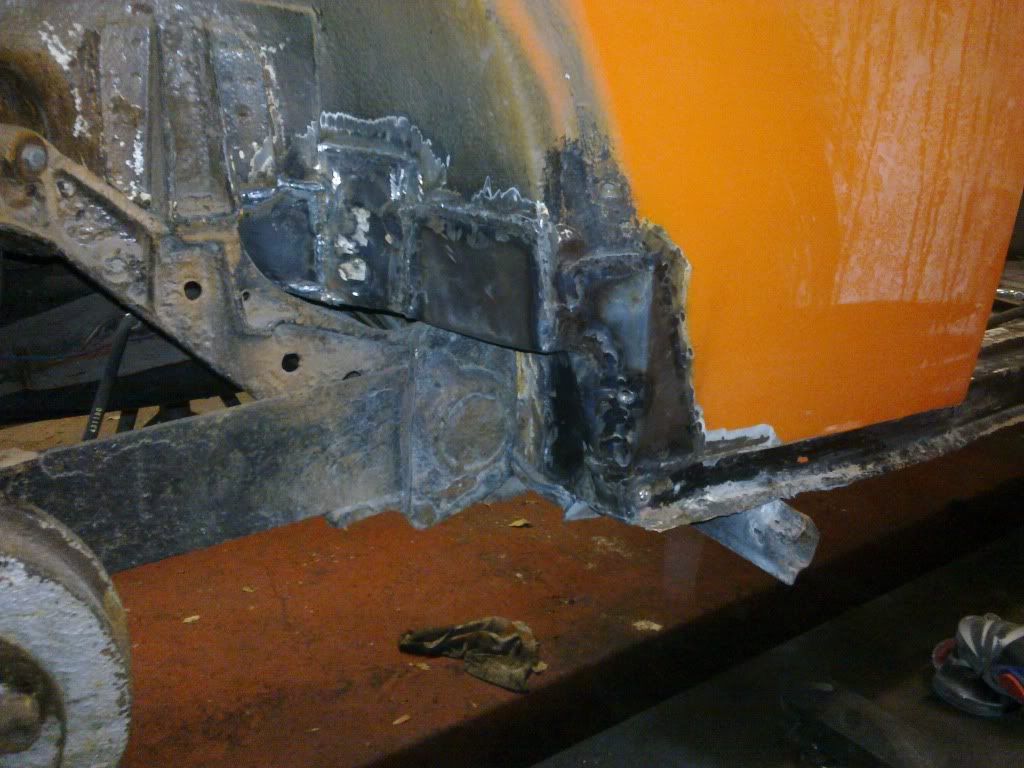 The end of the heater channels were reinforced & inner wheel arches patched up.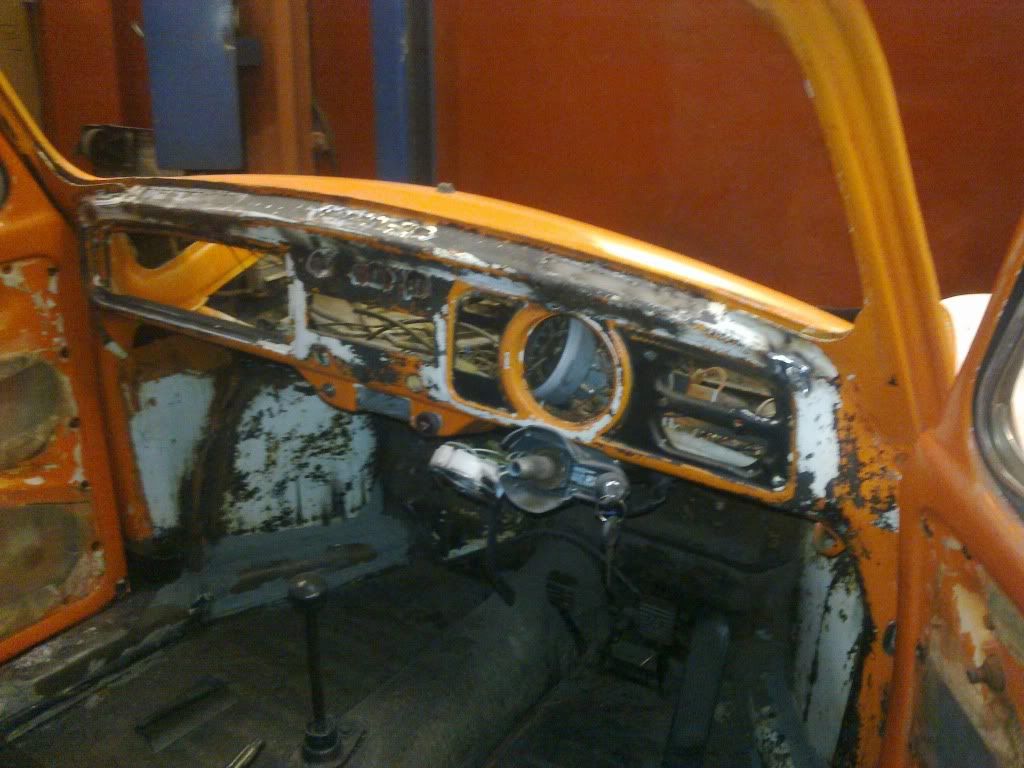 All unwanted heater vent holes were also welded up .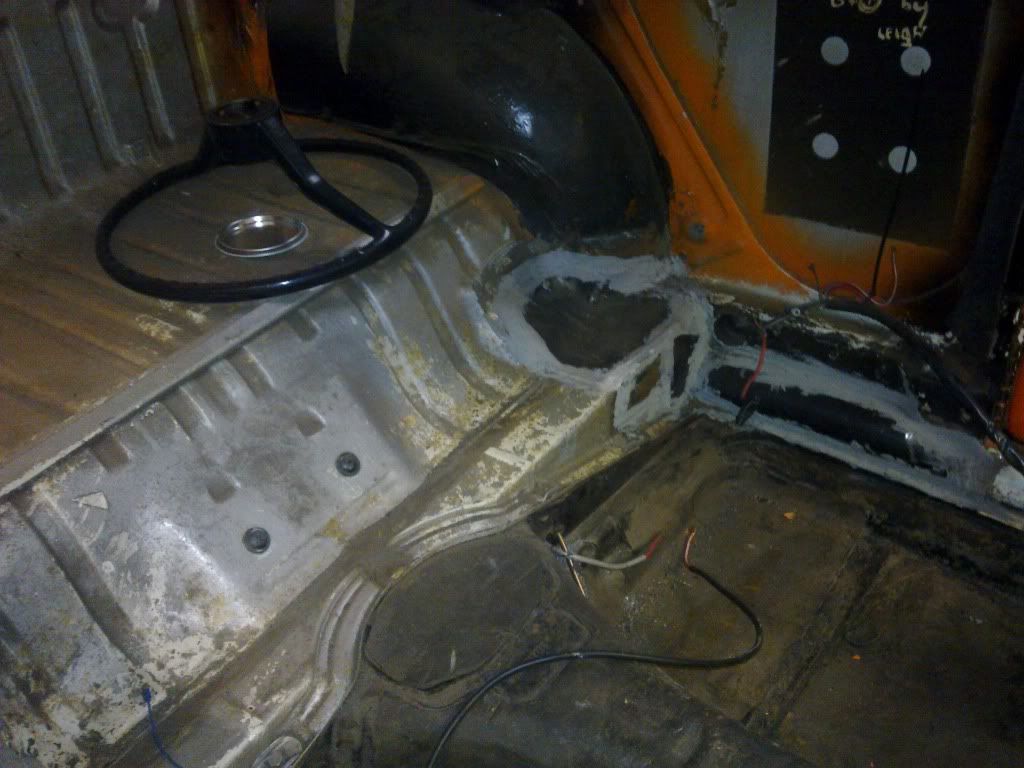 A bit of seam sealer around the welds to tidy it up, and jobs a good'un.
BodyWork
Once i was happy that the shell was solid again, it was time to try and get the fibre glass baja kit to fit.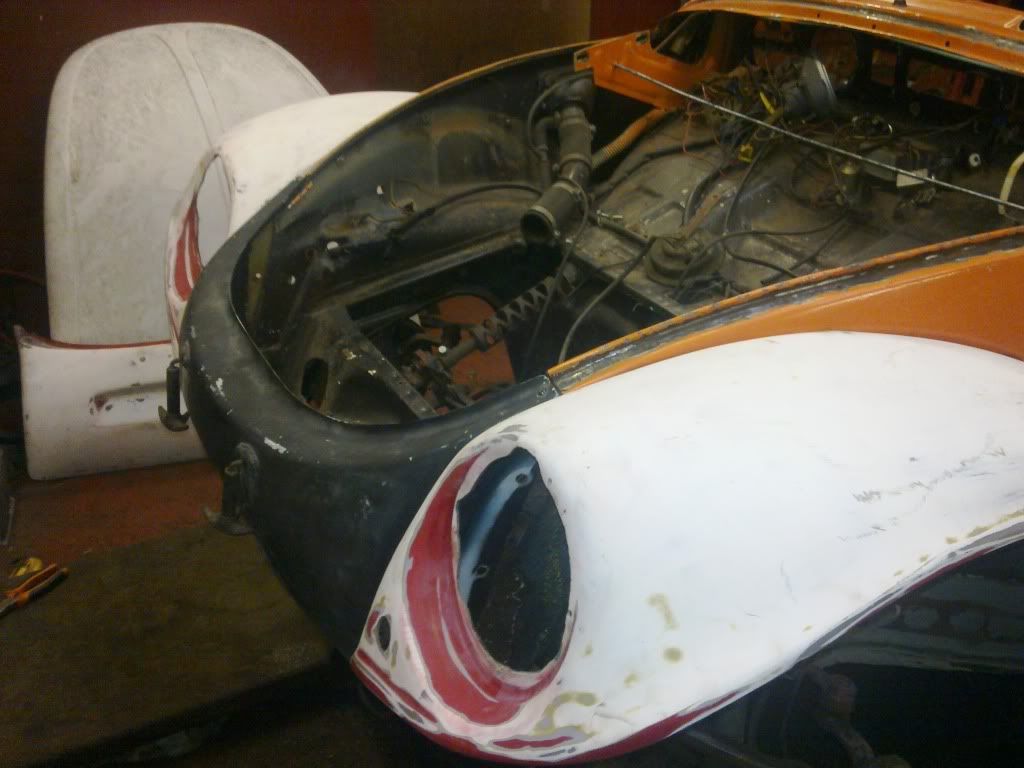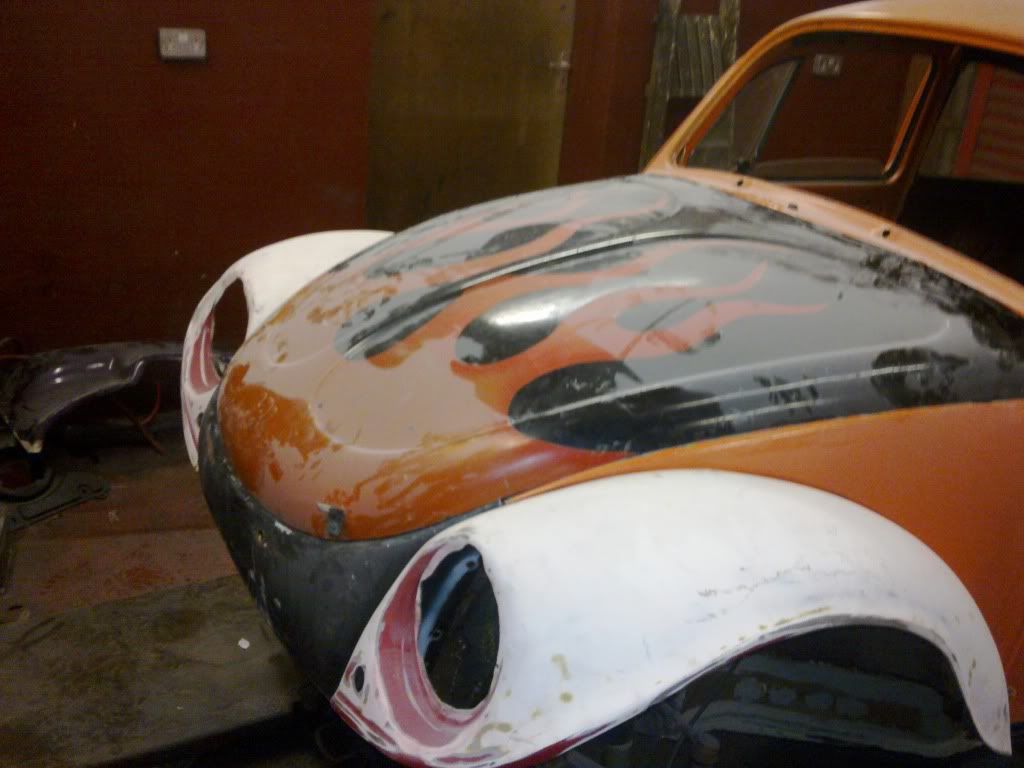 After a lot of cutting & chopping, cursing & swearing, and a big help from steve9bug (cheers mate), i got the front end held together with a few self tappers.
Same again with the rear wings & engine cowl.
Even test fitted some wide tyres and big wheels just for the effect!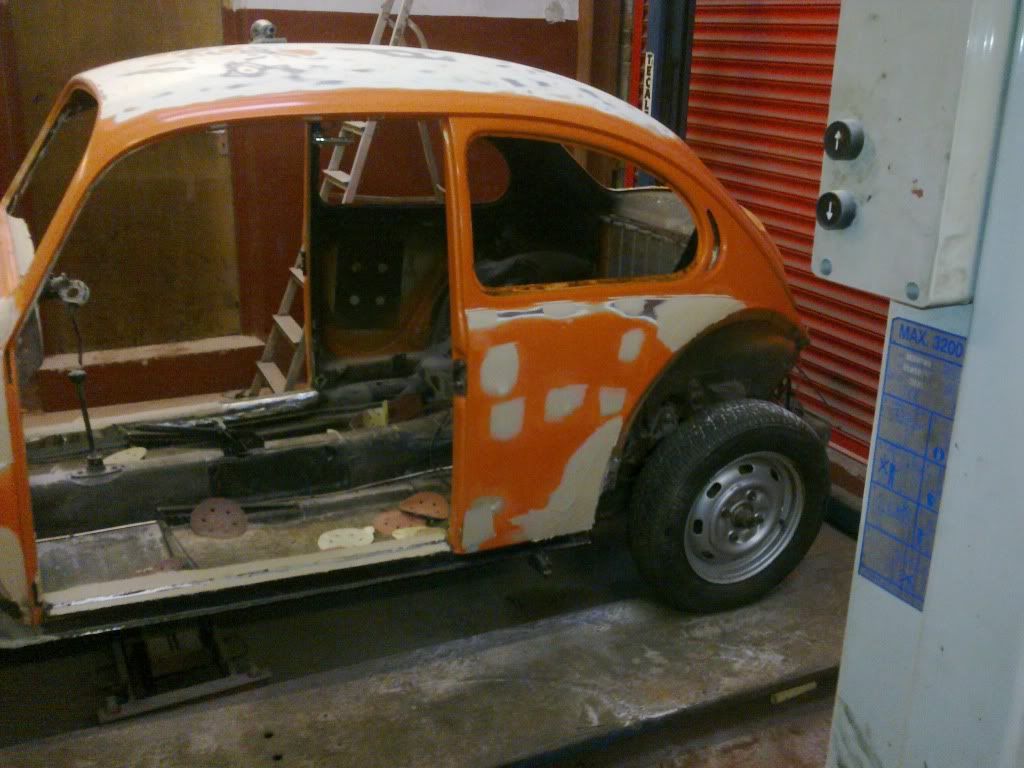 Once happy with the fit of the kit, out came the filler & the paint prep began.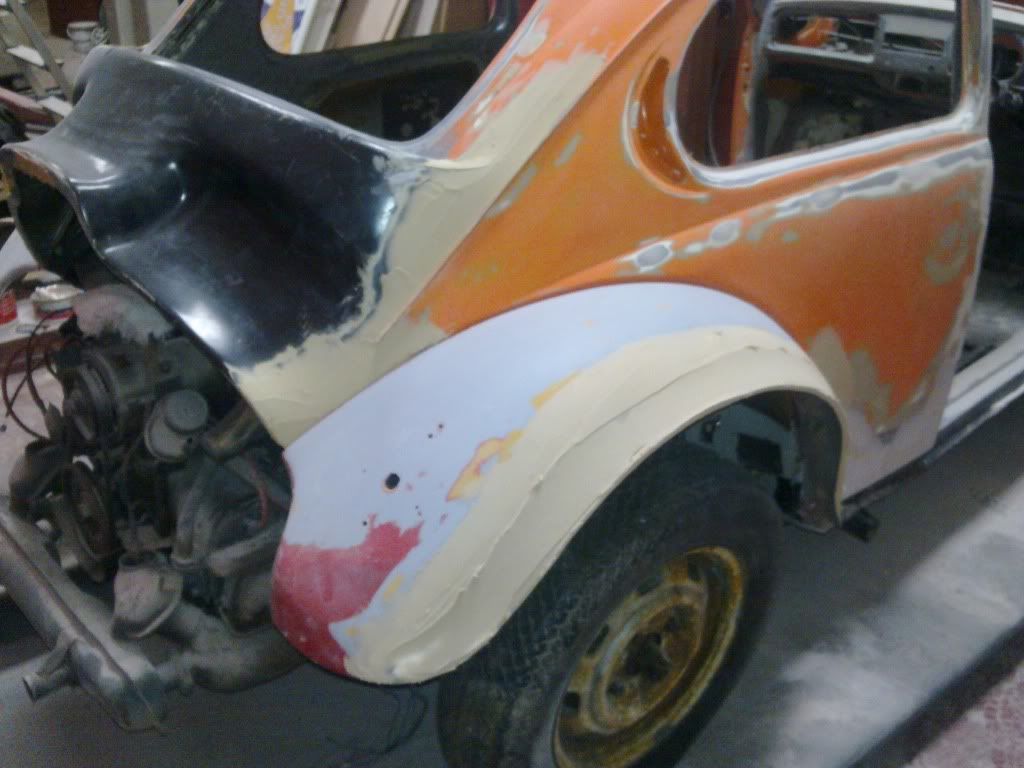 Filler...
Filler...
And yet MORE filler !!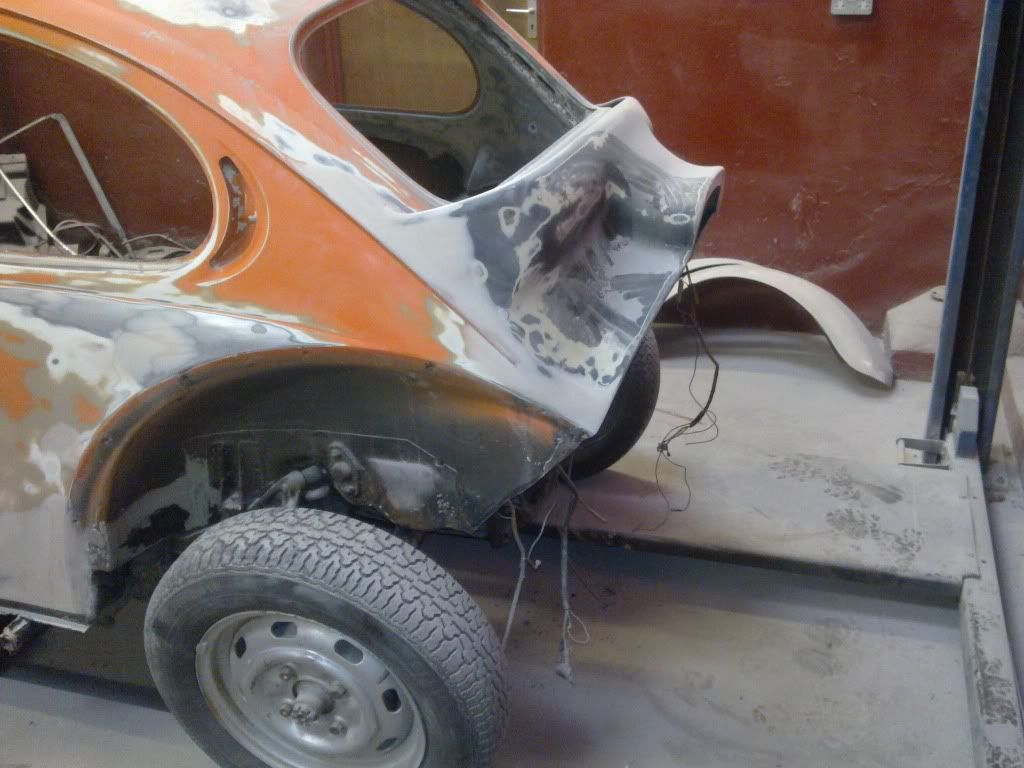 Now for the tedious job of rubbing down & shaping all that lovely filler.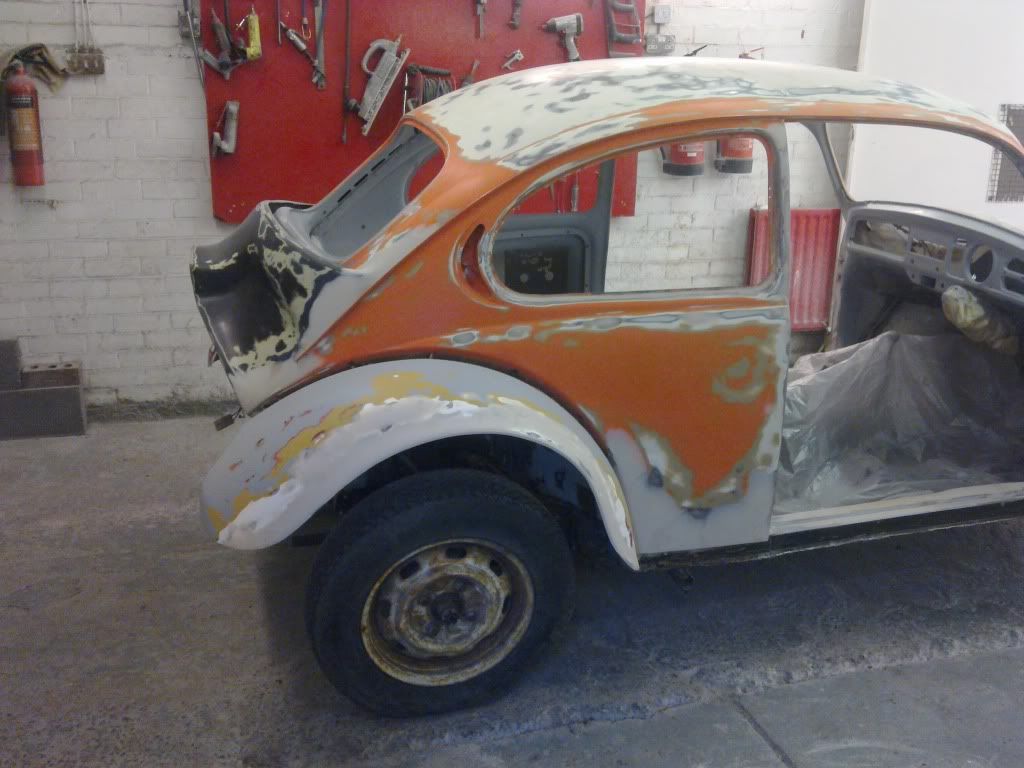 Off to my mates bodyshop ready for the paint.
While the beetle was at the bodyshop, it gave me time to sort out the engine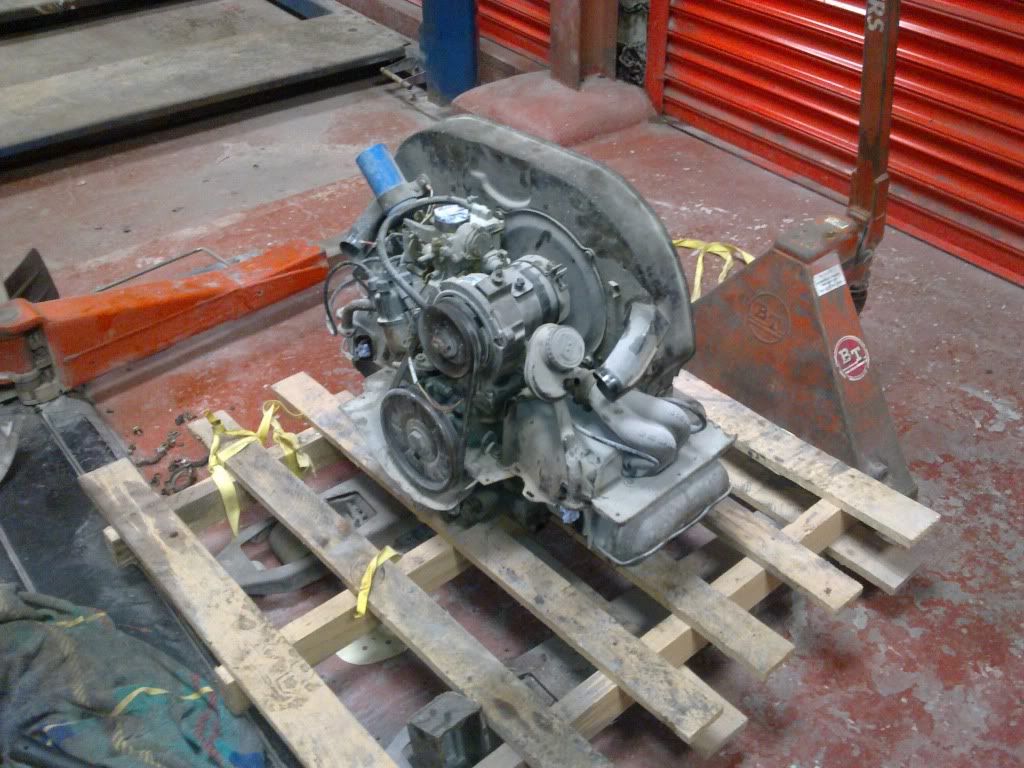 Decided to ditch the 1200 engine, and go for a 1600 with a bit more OOoomphh! Picked this one up off volkzone. A 1600 TP, rebuilt with new cases and unleaded Heads.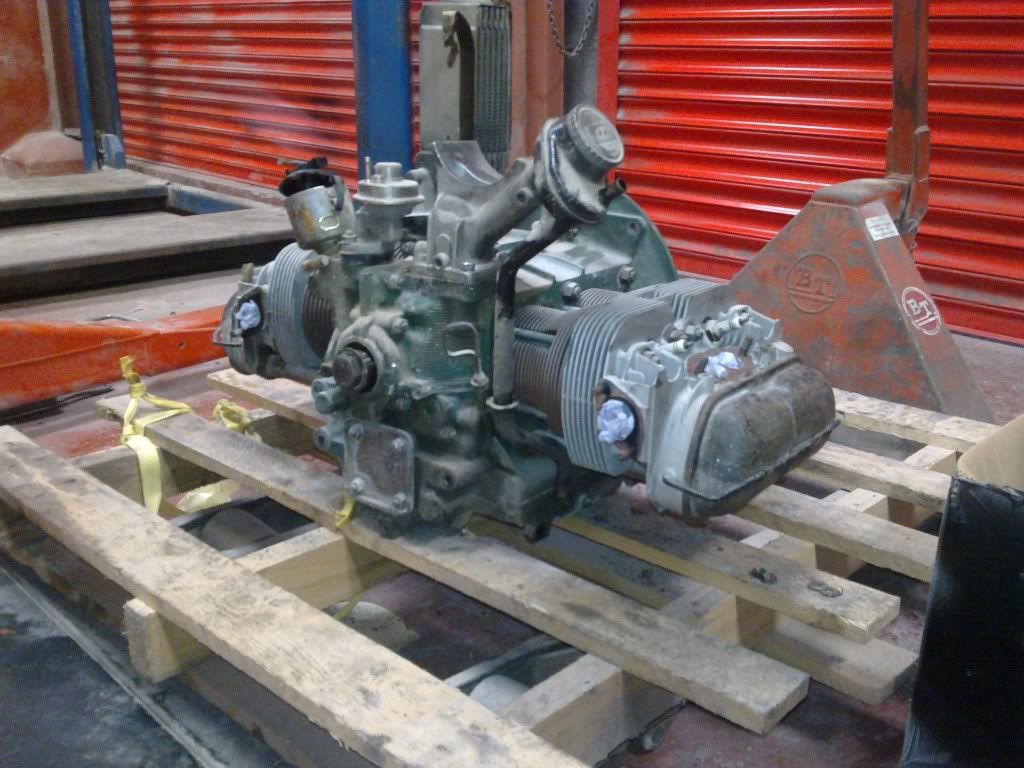 A bit dusty, but will clean up nicely.
Welded up the fan cowl outlets as these wont be needed.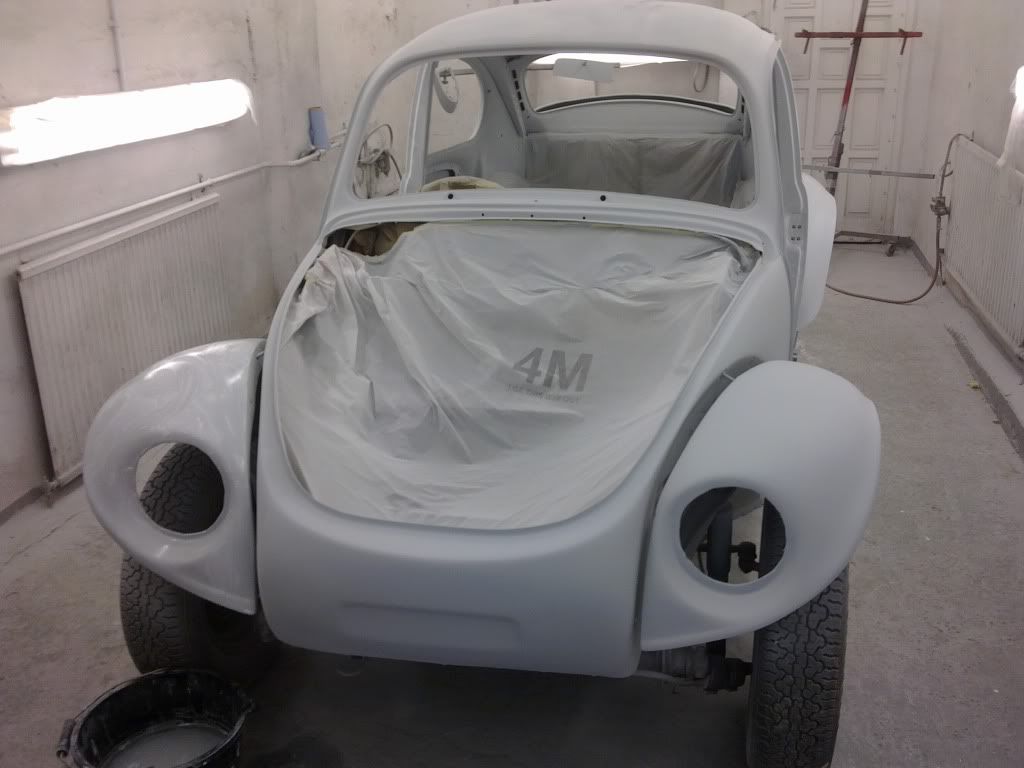 Had a sneaky peek at the beetle in primer. Looking good !
Finally In Paint
Finally got it back, (mates rates). But looking VERY orange & shiny.
Now thats it painted, its given me a bit more inspiration to get it put back together.
Hopefully, more pics to follow.