Original Danbury Campervan 1976 RHD 2.0 ltr Dual Carb Deluxe Micro Bus, MOT Sept 2015.
Our daughter has now grown up into a young lady and is no longer as enthusiastic as she once was about our travelling adventures. With no space to store the van it's time to let her go and find a new family (that's the van not the daughter).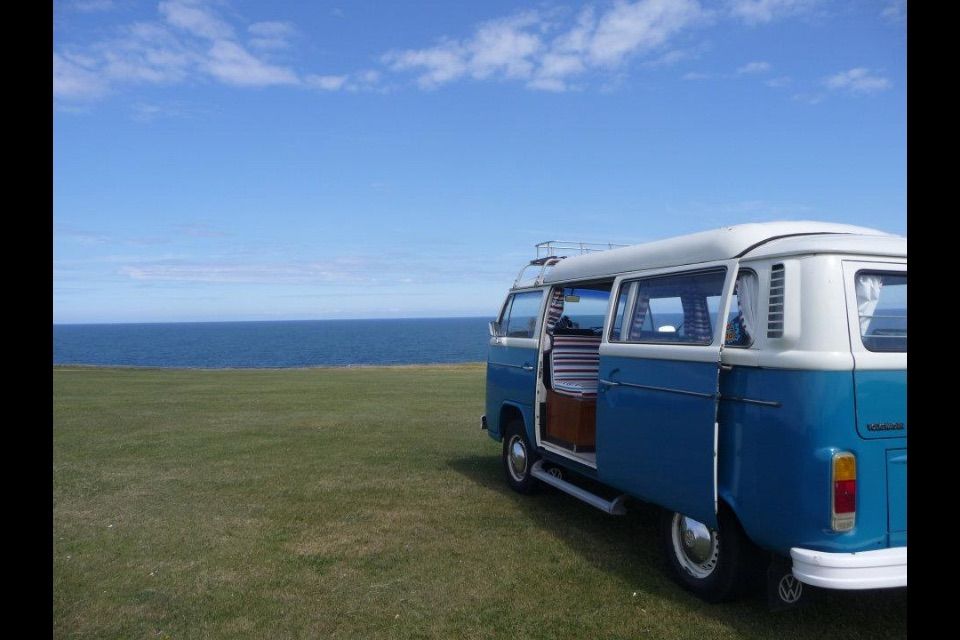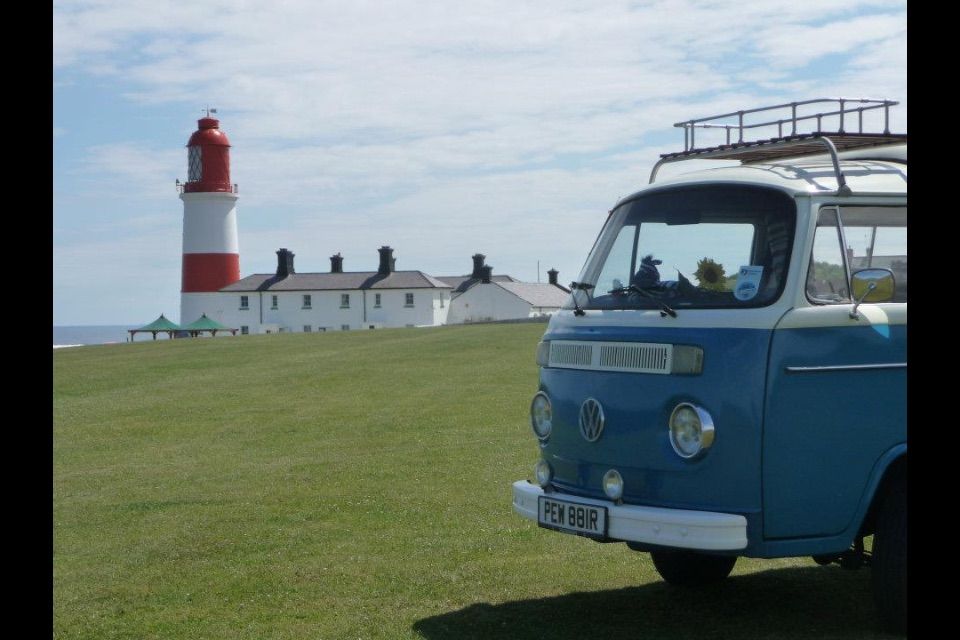 http://s24.photobucket.com/user/seanbarry2
Spec:
She has her original 2lt Type 4 engine as found in the Porche 914, arguably the best power plant ever fitted to a bay window camper by the VW factory. The engine is strong and reliable. Although the van can reach speeds of 70mph+ we much prefer to potter along at 50mph to 60mph.
Her original Danbury interior is all in tact and is in excellent condition. The sink has its original cover and plug, even the original cork bung for the drainage hole is still there. The cooker shows little sign of use and still has its original instructions.
The original Danbury furniture is unbelievably versatile and can be set up in a variety of ways . The cooker folds away neatly into a space under one on the seats. All other seats have significant storage under them. The table simply lifts out and the front row of seats slide effortlessly back on original floor sliders to create a traditional minibus layout. This allows the van to transport up to 8 people (including the driver). There are original seatbelts in the front cab and 2 aftermarket belts fitted in the rear. These can be simply tucked away out of sight when not being used.
The sink unit is removable and allows for a huge (wall to wall) bed to be made up downstairs. The sink can be used as a stand alone unit within an awning if required.
The Danbury conversion included 2 small hammocks for children located in the roof space. We have modified this space slightly to incorporate one larger Hammock. This could be easily returned to the original set up.
Sleeping arrangements downstairs are again very versatile and can be arranged into a variety of layouts from 1 single, 2 singles a standard double or a huge king-size. The beds are very comfortable. The back parcel shelf can also be easily be made up into further child's bed (as we did for many years). The van is a "walkthrough" which allows the sleeping/living area to be accessed from the front doors and cabin at night, creating what we call our porch area.
The cushions and curtains are currently in a striped beach kind of colour scheme giving a bright and friendly feel to the interior. The curtains are lined to keep out that bright morning sun.
The original radio cassette is intact and in working order. A modern CD player with mp3 connectivity is fitted out of sight inside the glove box. Modern speakers have been fitted again out of sight under the dashboard.
A leisure battery is fitted inn the engine compartment and powers an interior light and a power socket.
The van comes with a full set of keys and all the locks are in working order.
The History:
Built in 1976 as a RHD 2.0 ltr dual carb deluxe micro bus was delivered to Danbury Motor Caravans of Chelmesford Essex. She was there converted to a 4 berth pop top campervan.
The first owner of the van was Mr Henry Carr who purchased the van from Peterbrough in 1977. Henry aged 77 at the time, took great pride in maintaining the camper having her regularly serviced by the local VW dealership. When Mr Carr moved into a nursing home in Durham in 1994 he insisted that his beloved campervan went with him, and he continued to have her serviced at Microblast in Newcastle. Sadly Mr Carr passed away in 1997, aged 97.
The camper was taken and stored by DJ VW shop in Tanfield, where a restoration project was started. In 2007 the van was purchased by Lee Crammon a keen VW enthusiast located in North Shields. Lee completed the restoration of the van keeping it for 3 years, travelling in it on many holidays and even more VW shows.
I was lucky enough to purchase the camper from Lee in 2010. Since having the camper in our family we have had amazing adventures in England, Ireland, Scotland, Wales, Holland, Belgium, Germany, France and Switzerland. She also loves a good wedding or prom.
The Bad bits:
There is a little damage on the drivers door and some damage to a corner of the sliding door. If I was keeping the van I would have these areas repaired within the next couple of years.
What doesn't work:
Heaters
They just don't work.
Milometer
The milometer stopped working as we drove through Luxemburg a couple of years ago and reads 104k miles. We have travelled around 1,000miles since then. As we wanted to keep the van as original as possible I haven't had it replaced. The speedometer isn't affected and works fine.
I am asking for £15,000 for the van. I think this is a fair price and I would not be open to offers. I don't want to be in the embarrassing situation of haggling on the driveway in some kind of wheeler dealer situation.
This cool little van is just as much at home parked up at a VW show as it is travelling the world or even just chauffeuring a bride and groom on their big day.
Should you decide to sell the van I would like first refusal on buying her back.
Sean Barry 01913016572
Email
Sean.barry@nwl.co.uk